---
Are we reading the space around the letters or the letters themselves? Probably a mixture of both. However, the space around the letters usually takes up a much larger proportion, at least until the bold cut. FO-52 was therefore an attempt to reverse the usual additive workflow in type design and force myself to take a subtractive approach. Instead of d esigning letters by drawing and adding elements, I started with a surface and subtracted surfaces from it. Through this process, completely new forms emerge. The result of this experiment is a mechanical-looking typeface that looks like a pattern at first glance. The repeating shapes within the letters interact with each other and the boundary between outside and inside becomes blurred.
FO-52 was featured in the publication "New Aesthetic 3" by Sophia Birkengried and Leonhard Laupichler. Available on "Sorry Press".

This FO-52 is available free for the time beeing, get in touch via E-mail.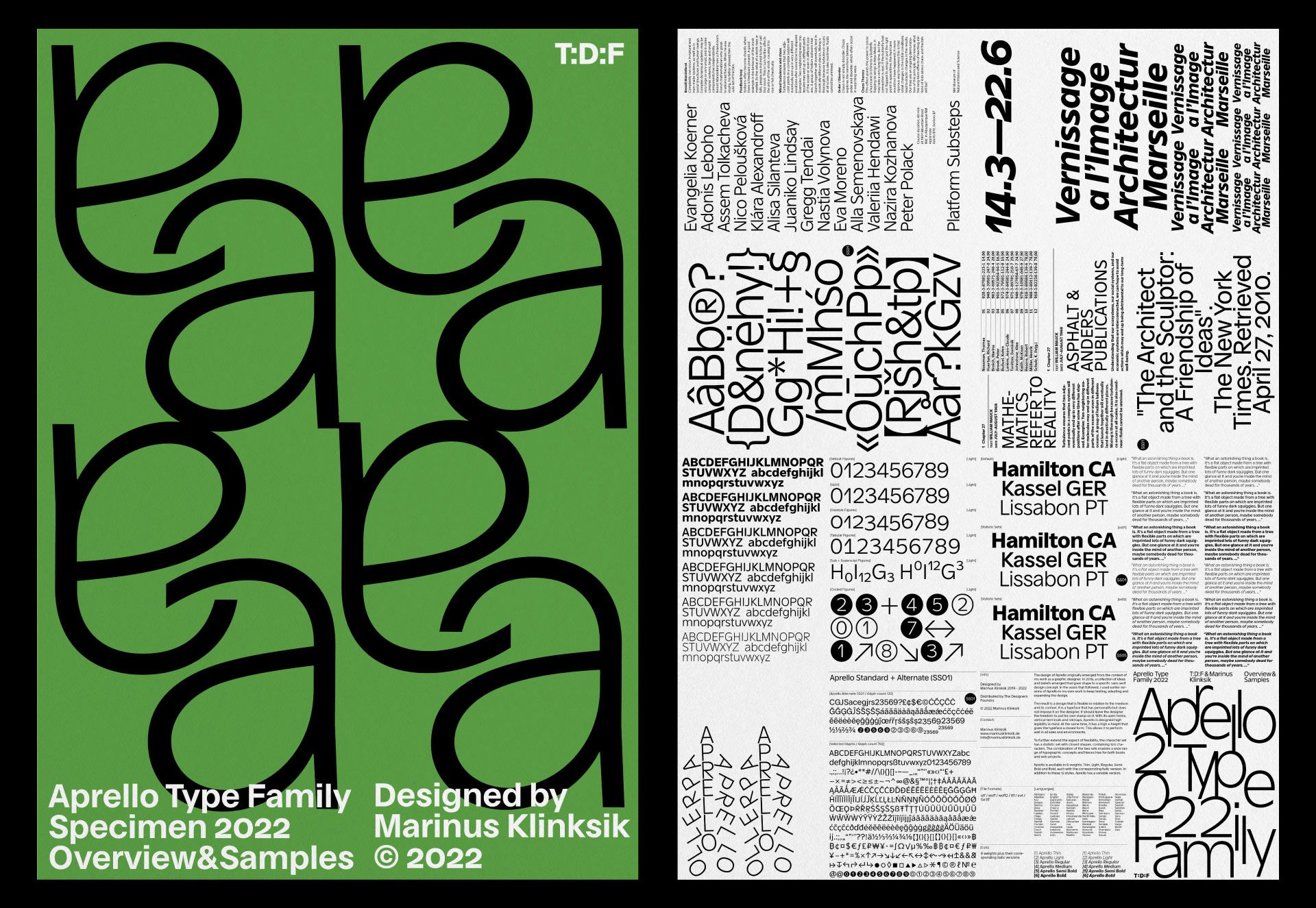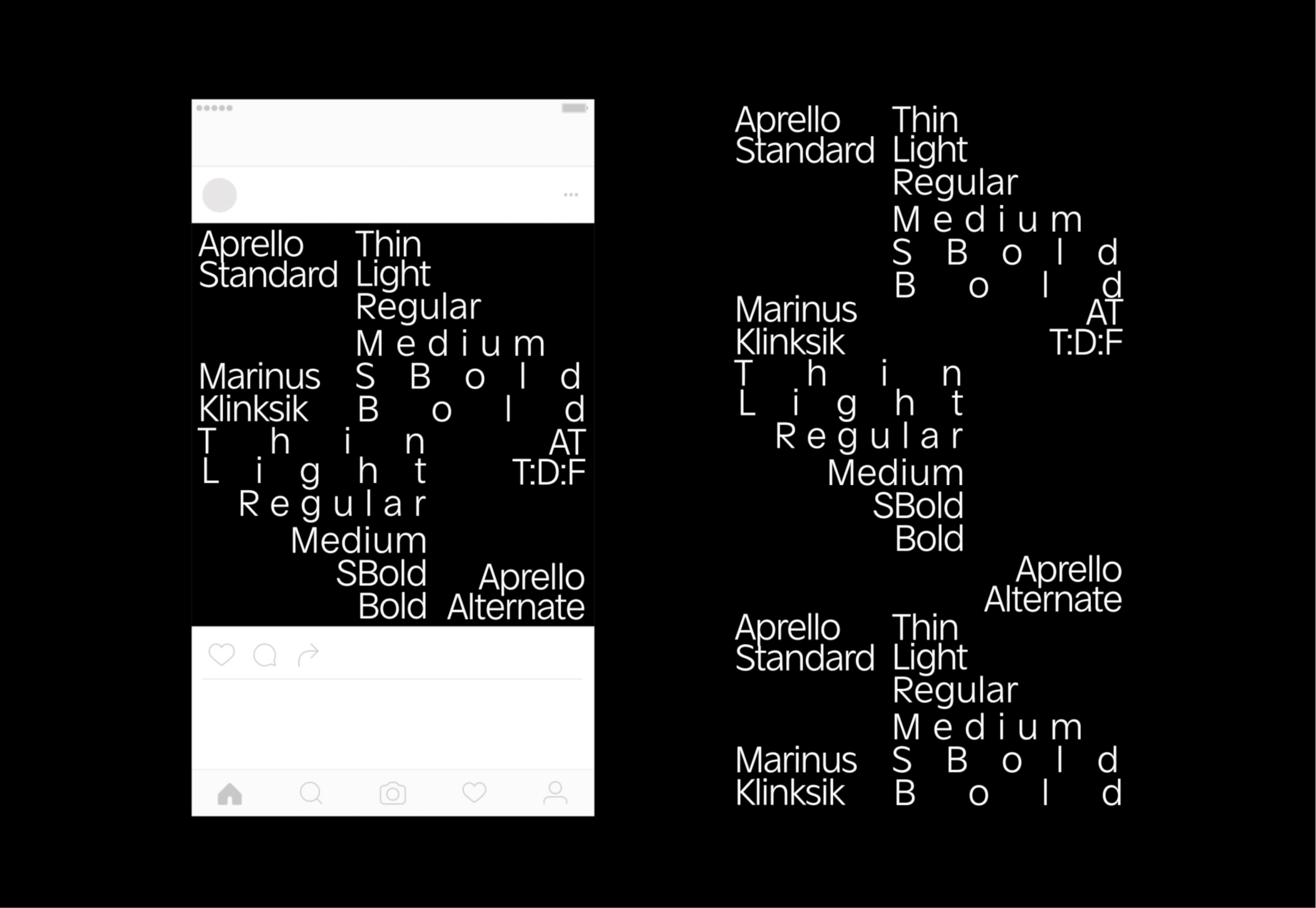 ---
The design of Aprello originally emerged from the context of my work as a graphic designer. In 2019, a collection of ideas and beliefs emerged that gave shape to a specific sans serif design concept. In the years that followed, I used earlier versions of Aprello in my own work to keep testing, adapting and expanding the design.
The result is a design that is flexible in relation to the medium and its context. It is a typeface that has personality but does not impose it on the designer. It should leave the designer the freedom to put his own stamp on it. With its open forms, vertical terminals and inktraps, Aprello is designed high legibility in mind. At the same time, it has a high x-height that gives the typeface a closed form. This allows it to perform well in all sizes and environments.

To further extend the aspect of flexibility, the character set has a stylistic set with closed shapes, containing 120 characters. The combination of the two sets enables a wide range of typographic concepts and hierarchies for both books and web projects.
Aprello is available in 6 weights: Thin, Light, Regular, SemiBold and Bold, each with the corresponding italic version. In addition to these 12 styles, Aprello has a variable version.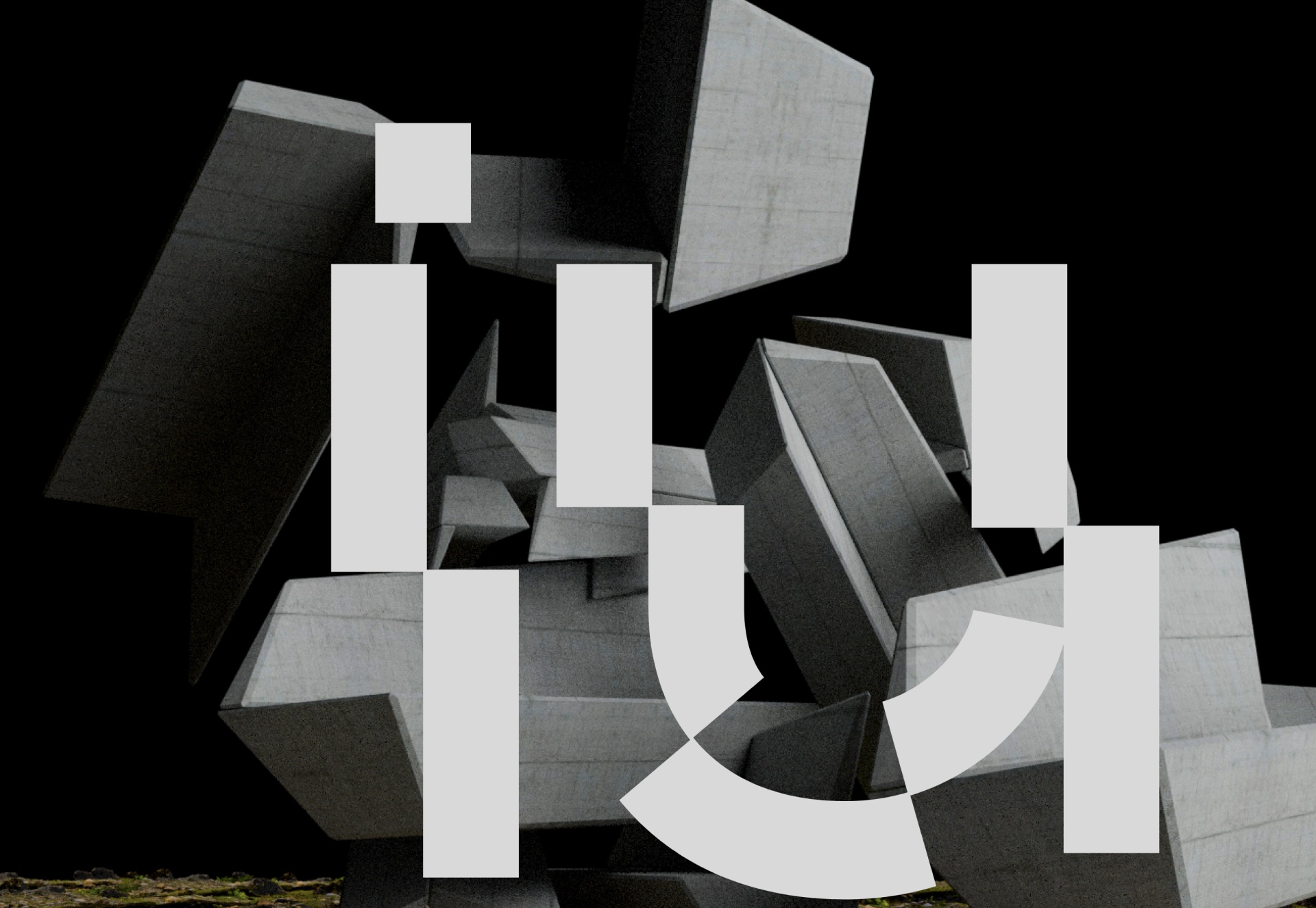 ---
Speculative short film about the Anthropocene future.Created in Blender. Made in collaboration with Tim Tauschek. Video is available on my Vimeo page.

"If we can't agree on the simplest truths, we ultimately end up in a world nobody agrees with. Our converging on solutions is what actively shapes and defines our future. In a world increasingly blurring the relation between fact and fiction, the layer of politics makes us dysfunctional."

---
Development of an identity and graphic direction for the company "Feta Records", a Munich based music label and promoter.The label "Feta Records" consists of 15 members, artists and DJ's. For several years the label organizes every summer a music/art festival for about 1000 guests.

Cover design for the monthly podcast in which various musicians and DJ's participate. Feta Records is a Munich-based label for electronic music. Tune in on Soundcloud (Feta Records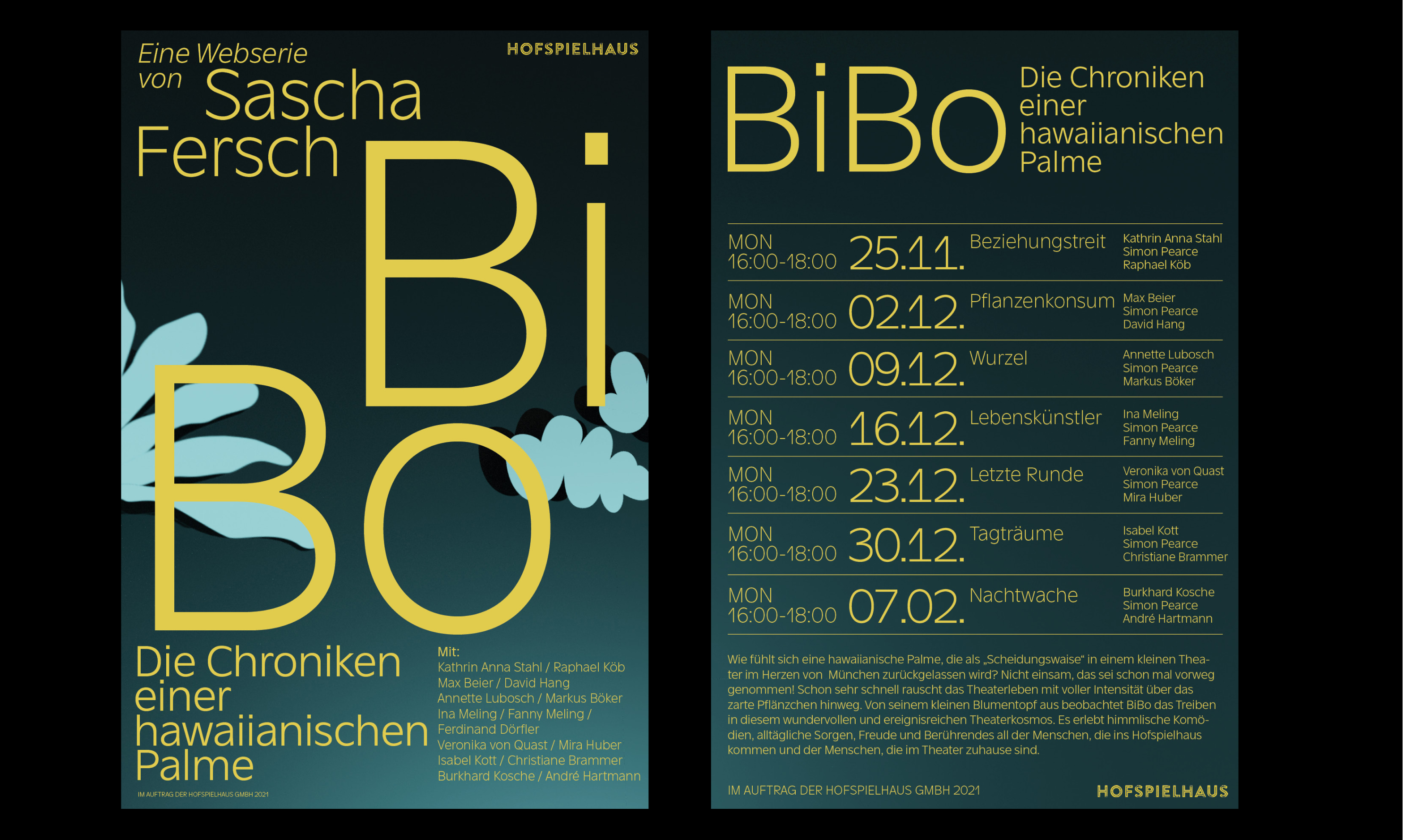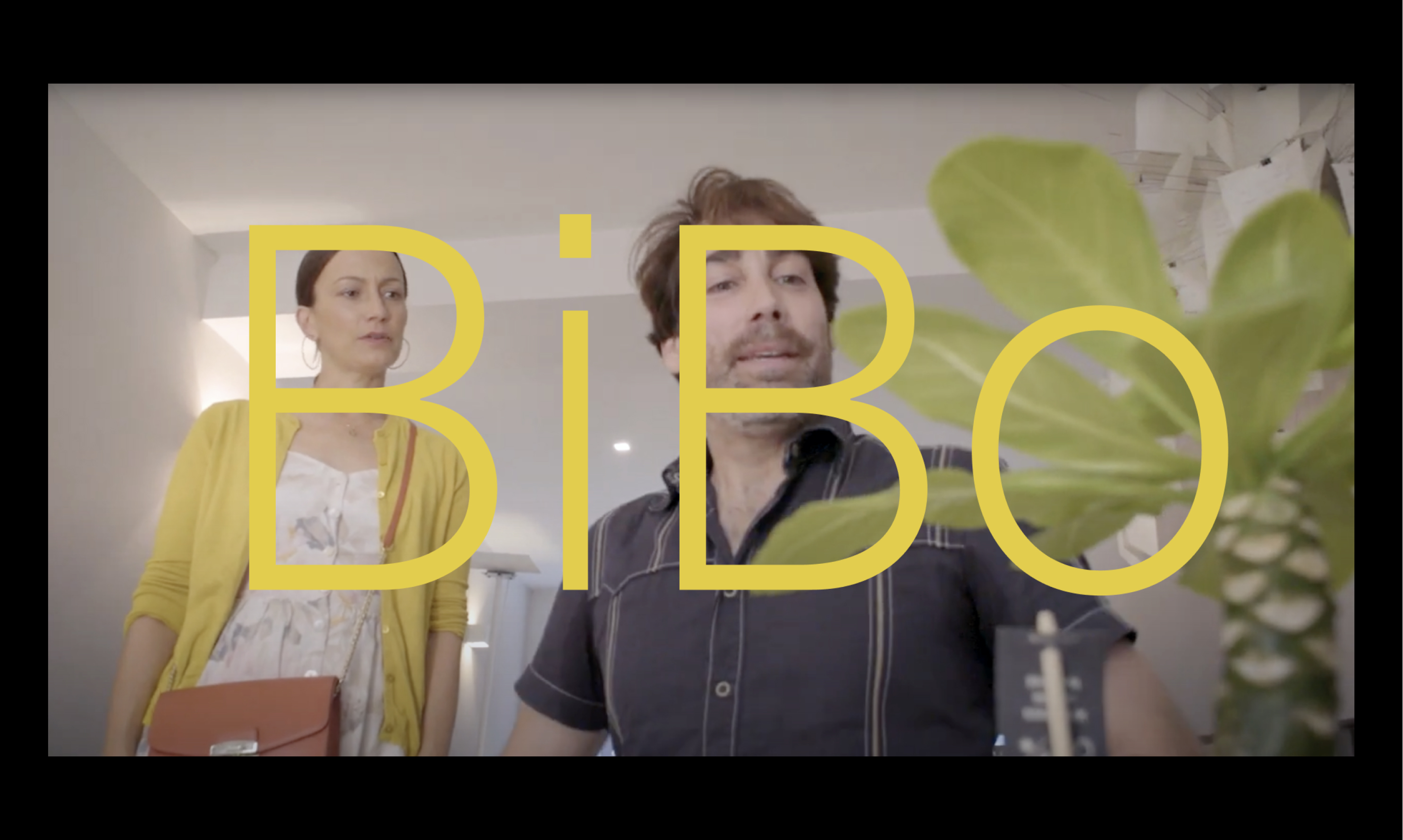 ---
Intro animation and graphics for the web series "BiBo - the Chronicles of a Hawaiian Palm" by Hofspielhaus. The webseries is 7 episodes long and directed by Sascha Fersch. Hofspielhaus is a theatre in Munich, Germany.