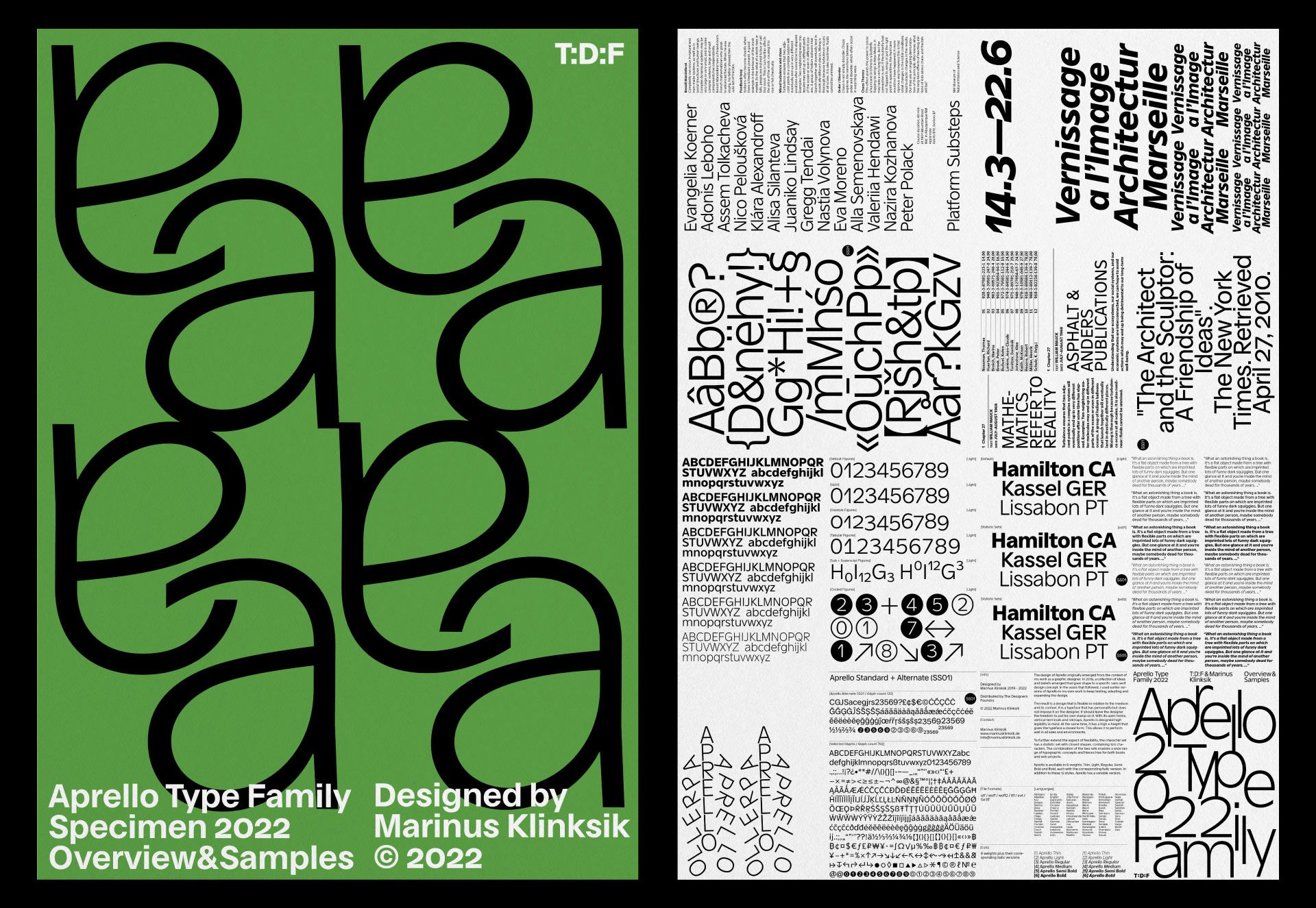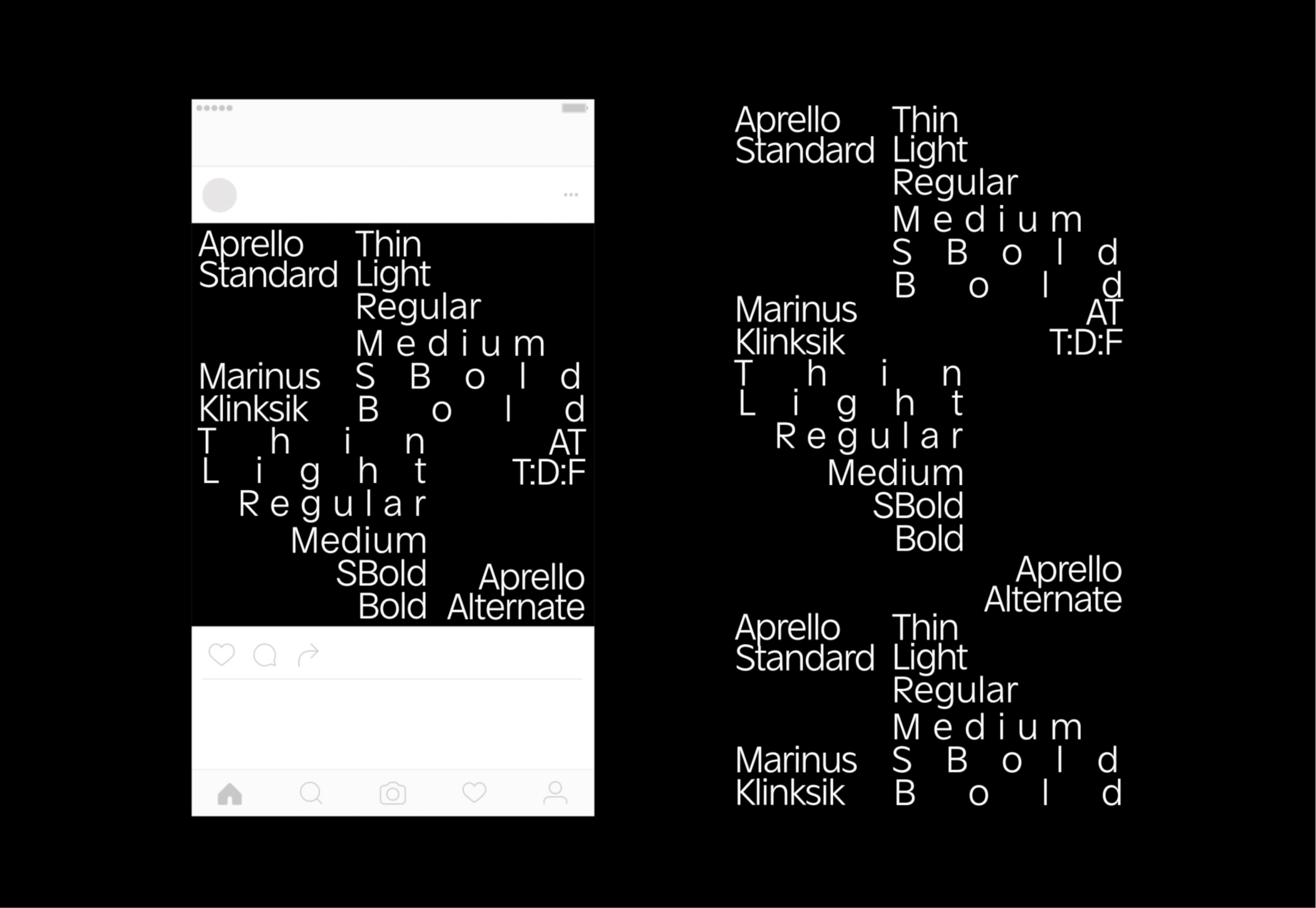 ---
The design of Aprello originally emerged from the context of my work as a graphic designer. In 2019, a collection of ideas and beliefs emerged that gave shape to a specific sans serif design concept. In the years that followed, I used earlier versions of Aprello in my own work to keep testing, adapting and expanding the design.
The result is a design that is flexible in relation to the medium and its context. It is a typeface that has personality but does not impose it on the designer. It should leave the designer the freedom to put his own stamp on it. With its open forms, vertical terminals and inktraps, Aprello is designed high legibility in mind. At the same time, it has a high x-height that gives the typeface a closed form. This allows it to perform well in all sizes and environments.

To further extend the aspect of flexibility, the character set has a stylistic set with closed shapes, containing 120 characters. The combination of the two sets enables a wide range of typographic concepts and hierarchies for both books and web projects.
Aprello is available in 6 weights: Thin, Light, Regular, SemiBold and Bold, each with the corresponding italic version. In addition to these 12 styles, Aprello has a variable version.